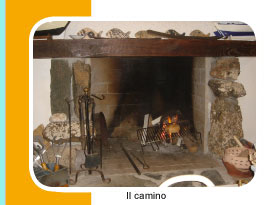 Our house

Apparently small from the outside, our home is big and full of charm inside.. You can enjoy a generous breakfast, lunch or dinner on the terrace overlooking the sea or in the back garden.
We can accommodate up to 5 people but don't worry, if necessary, Luigi can arrange accommodation in the Bed & Breakfasts nearby.
The living room is big and comfortably furnished.
The bathroom is equipped with shower, hot water and hairdryer and a
washing machine is also available.