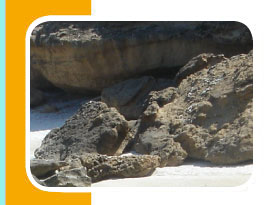 Our offer
Not only Bed & Breakfast.
Luigi can provide you with a warm, friendly atmosphere and organize interesting trips and delicious picnics.
On your arrival at the airport or at the harbour, Luigi will be there to help you with your luggage and to take you "home". He can take you to visit a wild, unexpected part of Sardinia or simply make you feel at home in his house. You can choose what you prefer.
If you wish to take life a little easier, especially in the evenings, Luigi will be glad to cook a nice meal for you.


Prices depend on the season and on the length of your stay but are roughly from 20 to 35 euros/night per person.